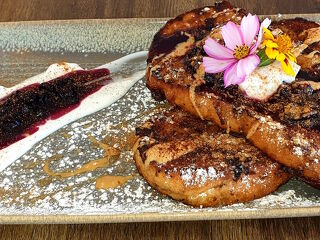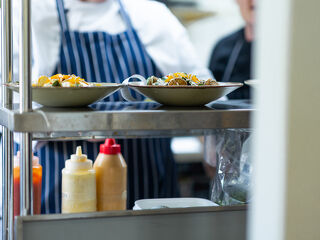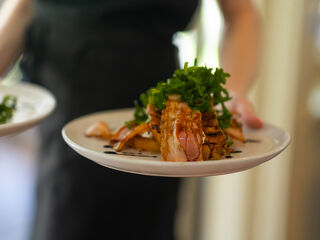 Food
Our aim is to please you and keep you coming back for more. We have a loaded cabinet of homemade delights, delicious brunch and lunch menu and an extensive range of choices for any function.
We are used to handling bookings of any size and will go out of our way to make your visit as special as we possibly can.
Check out our a la carte menu here or visit our Functions page for our menus for large groups.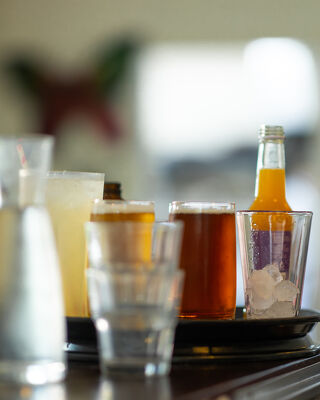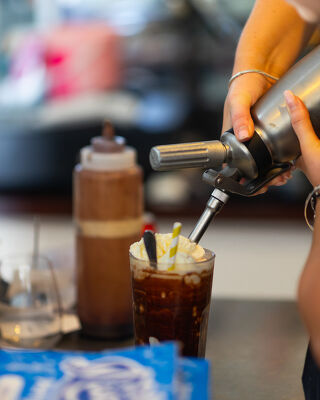 Beverages
Local coffee roaster Essenza supply us with a good strong coffee bean which we take care to serve perfectly balanced. Good coffee is important to us so we measure, weigh and set our grind just right multiple times a day to stay on point.
We stock a large range of both non-alcoholic and alcoholic cold drinks including Brothers Craft Beers on tap.
Please see the beverage menu for more information.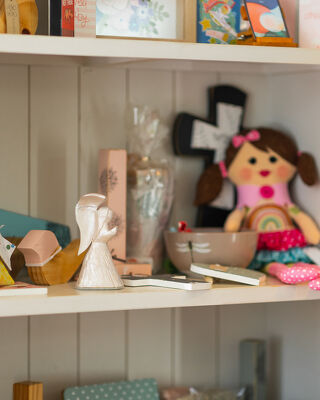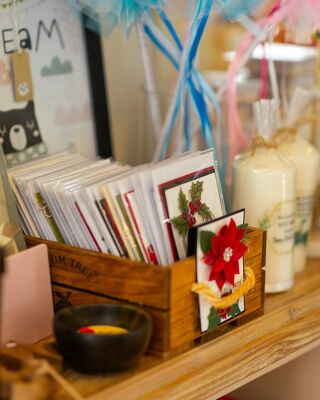 Little Local Craft Shop
We have a gorgeous selection of locally made arts and crafts in the cafe, all sales go directly to the artists.
Knitted baby clothes
Handmade dolls dresses
Candles and scents
Handmade soft toys
Home decor
Bespoke gifts for children
Calligraphy art cards
Come and see our ever-changing craft shelves.
Book your next family get together at Woodlands Garden Grove